Creative Biogene is a professional biotechnology company. We have mature and stable industrial synthesis technology and can provide you with high-quality large-scale DNA oligonucleotide synthesis and modification services. These DNA oligonucleotides are mainly used in kit development, drug discovery, aptamers, IVD research fields, etc. For large-scale synthesized DNA oligonucleotide products, we use PAGE and other techniques for purification to achieve the required purity. We also use mass spectrometry and other methods to analyze the quality of the final product to ensure that you get high-quality products. In addition, our scientists will provide you with free consultation and technical support. If you have any needs, please feel free to contact us.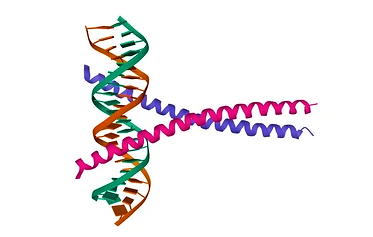 Our Services
Services
Large-Scale DNA Oligonucleotides Synthesis
Final Yield
25 mg, 50 mg, 100 mg, 200 mg, 250 mg, 500 mg, 1 g
Purification
DSL, PAGE Plus, PAGE and HPLC
Analysis
Analytical HPLC, PAGE, MALDI-TOF or ESI/LC/Mass spectrometry
Modified
Backbone modifications: phosphorothioate, 2'F-RNA, 2'-O-methyl, MOE-RNA, LNA  
Linker modifications: amino, biotin, thiol, digoxigenin, acrydite, DBCO, azide
Price
Inquiry
Deliverables
High purity unmodified DNA oligonucleotides and modified DNA oligonucleotides.
Dry powder or solution delivery, according to your needs of the separate packing.
COA files, including original data and the final output excel file etc.
Our Advantages
Personalized customization: We can provide a variety of modification types and flexible synthesis specifications.
Strict quality control: The quality of all DNA oligonucleotides is strictly controlled, with extremely low mutations and low error rates.
Quality analysis: HPLC and MS analysis and QC methods and documents can be provided according to your needs.
Professional support: A professional team with rich experience in oligonucleotide synthesis and various modifications provides support throughout the production process.
Fast delivery: Flexible project arrangement shortens delivery time.
Cost-effectiveness: Reasonable price.
* It should be noted that our service is only used for research, not for clinical use.